Bridging the gaps to better health, together.
While people are living longer, they are spending more time in poor health than any other time in history. Combine this with the sky rocketing costs and access inequities, it's clear the health care system needs to change. Alice L. Walton School of  Medicine is igniting a systemic shift through a new whole-person approach that considers mental, physical, emotional, and social needs. Starting from equipping and training the very people able to change the care-delivery: doctors.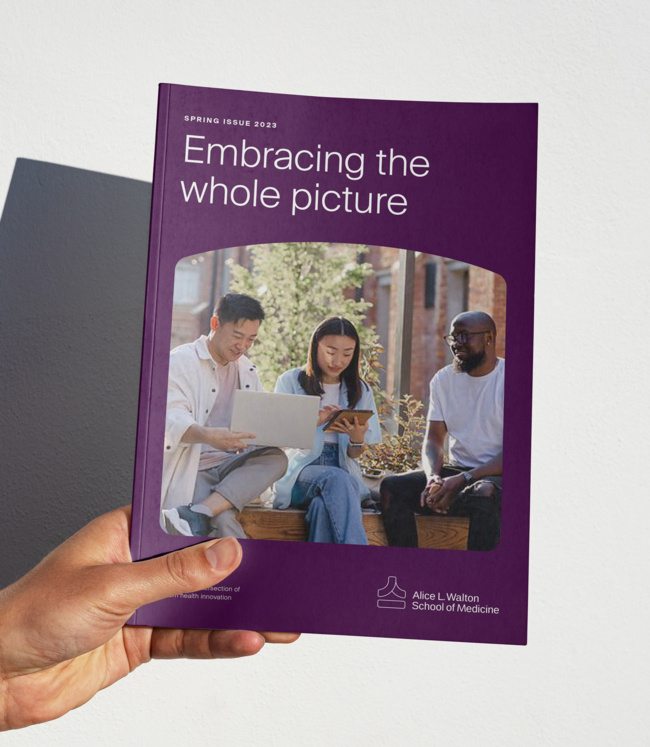 The AWSOM logo is colloquial, primarily
used on-campus, where
the acronym has been established.