Unleashing the
artist within.
Martin has been making the finest acoustic guitars in the world for generations. They had a fiercely loyal customer base but it was aging and they needed to engage new and more diverse audiences, the next generation of Martin loyalists. The brand also had been so focused on product, its brand was neglected, and with aggressive growth goals, something needed to be done.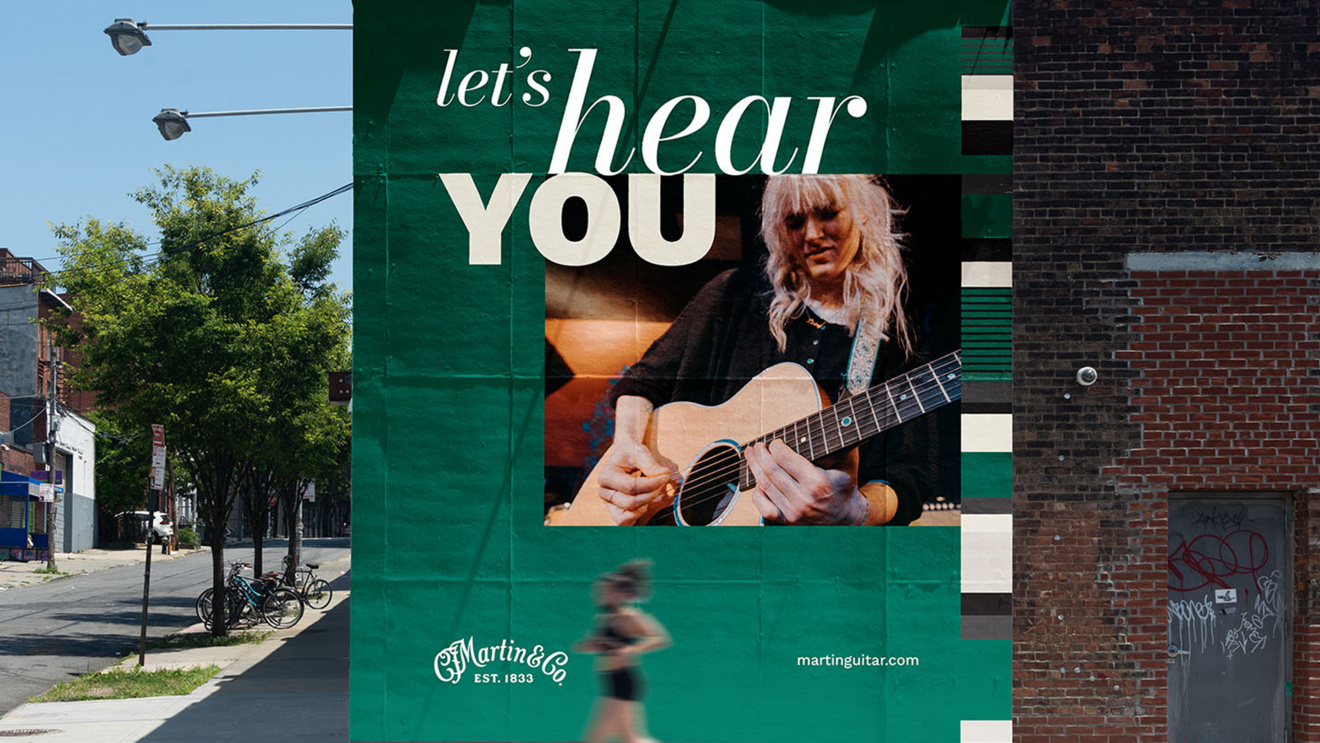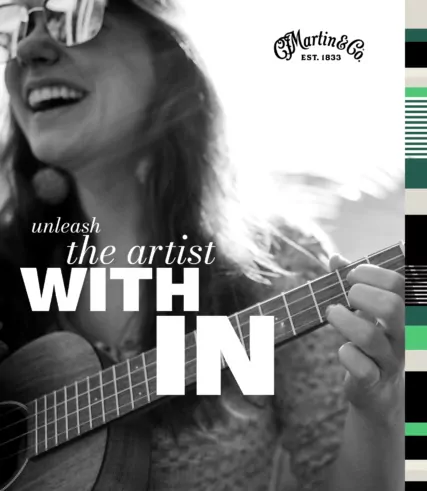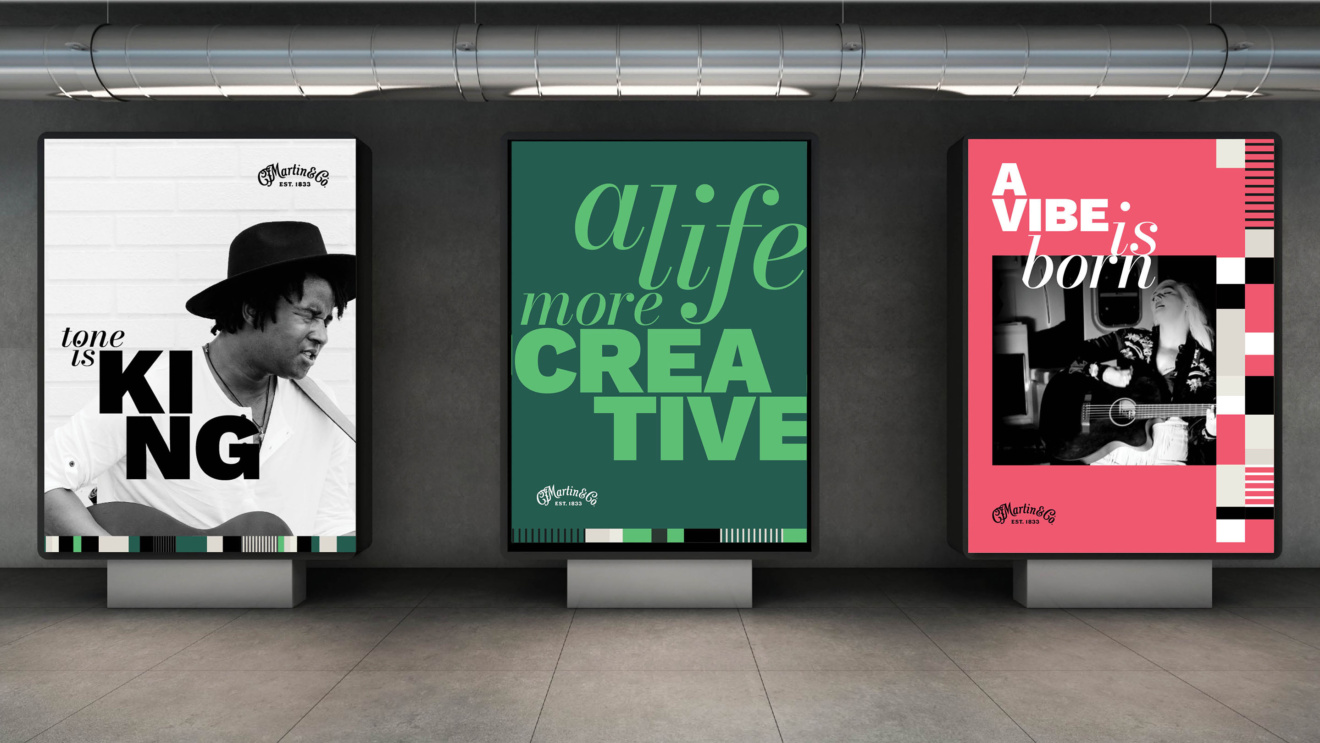 Custom Shop, the endless possibilities
of custom craft.
Owning a Martin is something special, but there is nothing more special than owning a custom Martin.​
Every detail is crafted to the customers exact specifications, creating a personalized piece of art, unlike anything else in the world. ​We needed to celebrate this unique offer and the people that make them. So, we flexed our visual identity system to tell this story.​