After Covid, boom times were promised – a return to the exuberance of the roaring 20s. But instead, it's been war, an energy crisis, cost of living (COL) pressures and political upheaval – all as we strive to create a more sustainable, equitable and inclusive society.
But as we navigate these extremely tough times, brands can take a lead, make a positive impact with sustainable action and policies, and help themselves and their customers get through the current challenge. From Iceland offering customers microloans to BA introducing gender-neutral uniform options, some brands are leading the way.
At a recent Coley Porter Bell and Ogilvy event, three experts shared insight into the different approaches available to brands in these challenging times. Co-hosted and moderated by John Clark, strategy director, Coley Porter Bell and Jo Arden, chief strategy officer, Ogilvy UK, the panel shared how brands can best support their customers as they plan for a sustainable future.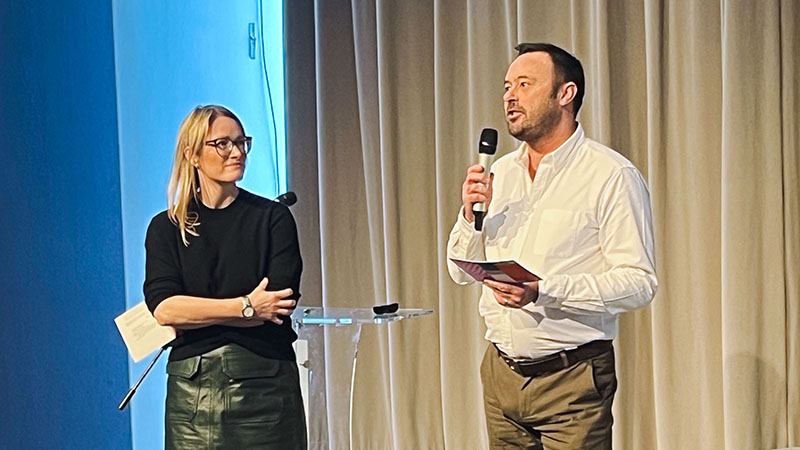 Bringing the nation together
Casting our memories back to the height of the pandemic, Kate Waters, Director of Client Strategy and Planning, ITV, opened with how lockdown presented challenges for ITV as live studio audiences became a thing of the past. For Ant & Dec's Saturday Night Takeaway, it replaced the live audience with a huge bank of screens showing audience members watching at home.
But as its research quickly identified, this was the wrong approach. Viewers watched to see Ant and Dec being silly, they didn't want to see people looking into a screen reminding them that they were stuck at home, looking at a screen. "People really didn't want us to hold a mirror up to them," said Waters. And that sentiment holds in the current COL crisis, where many well-intentioned and empathetic brands often remind people of how tough times are, in their communications. Waters questioned if this was the best approach.
Amid the COL crisis, attention is often on price. ITV's recent research 'Race to the Top' explored what value for money means in a COL crisis. An interesting finding was the very British notion of 'fairness'. While customers wanted low prices, more important was a fair price. She cited Greg Jackson, chief executive of Octopus Energy, being grilled by Martin Lewis on energy prices. Despite very tough questioning, Jackson explained clearly why prices were increasing, helping viewers to understand that while still very high, the rises were a little fairer than people realized.
In 2022, ITV conducted a large piece of cultural and semiotic research called 'What Unites A Kingdom' which uncovered five deeply rooted cultural truths that act like our shared cultural DNA. One of these is the idea of 'everyday magic' – the notion of spreading joy through shared silliness and tiny uplifting moments. "It's about coming together as a nation, in moments of collective effervescence."
While a program like The Masked Singer taps into this, so too can brand advertising, a notable, recent example being Asda's Christmas Elf ad – the highest scoring ad for emotional engagement in System 1's Test Your Ad star rating. Further analysis of the emotional scores of adverts by System 1 and ITV found that this type of advertising works very well in good times and bad. "What we find is that joyful, uplifting ads do really well, even when times are tough."
Water's three takeouts for brands:
You don't need to hold a mirror up to the consumer experience
Think 'fairness' not just price
Entertain as well as empathize.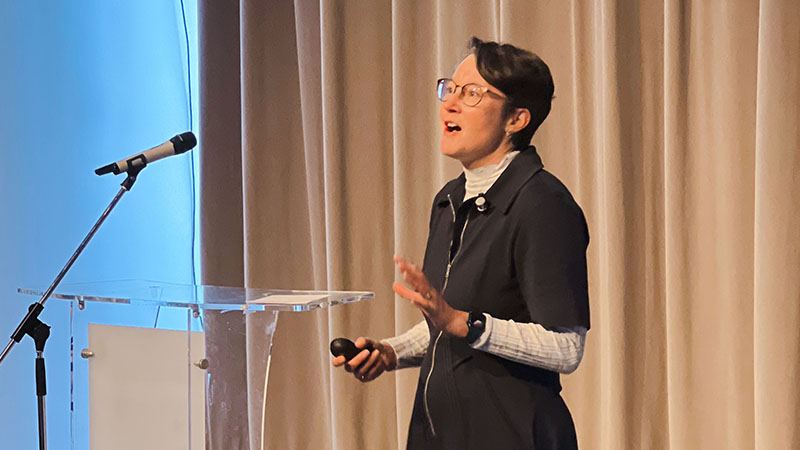 Supporting communities through crisis
While ITV is all about entertaining and reaching the UK's heartlands with broad, mass appeal, others are focused on specific groups within society and providing the best support for them. So it was that Shazia Arshad, Head of Communications and Creative Content, Islamic Relief UK talked about how the charity turned its attention to UK Muslim communities to help them with the COL crisis.
Traditionally focused on international markets, Islamic Relief UK made a strategic shift to support Muslims in the UK because so many of them live in poverty (50% of Muslims here live below the poverty line). Islamic Relief also had to manage a relatively complex situation where its donors are sometimes also its beneficiaries (called rightsholders).
Islamic Relief's approach has been to tackle the crisis head-on and not shy away from the difficult stats and conversations. It launched its campaign last year in Ramadan to support those living in poverty, help them navigate the COL crisis and build their economic resilience to poverty. As well as helping the community, Islamic Relief was using its position as an NGO to lobby government to act.
The 50% stat caused some skepticism among donors who thought it was being used purely to encourage them to donate more. It found that donors were making decisions based on their values – such as their faith and ethics – "so we needed to explain to donors, especially the skeptical ones, why we were investing donor money in specific programs," she said.
Directly addressing the difficult conversations formed how Arshad took part in media interviews, agreeing to interviews even with outlets that were often troublesome. "We decided not to run away from the difficult questions as donors were watching these interviews too and by the end of Ramadan the questions were much more focused on 'how do we tackle this'," said Arshad.
For brands, the work that Islamic Relief has embarked on holds some valuable lessons on communicating and inclusion. Inclusion can be hard to navigate and there are many examples of brands not getting it right. But she cited two examples that did work. One was a John Lewis collaboration with a family run, small clothing business Islamic Impressions. "John Lewis didn't make a big song and dance about it; it just expanded its offering." The other was Tesco, with its authentic and inclusive Together this Ramadan work.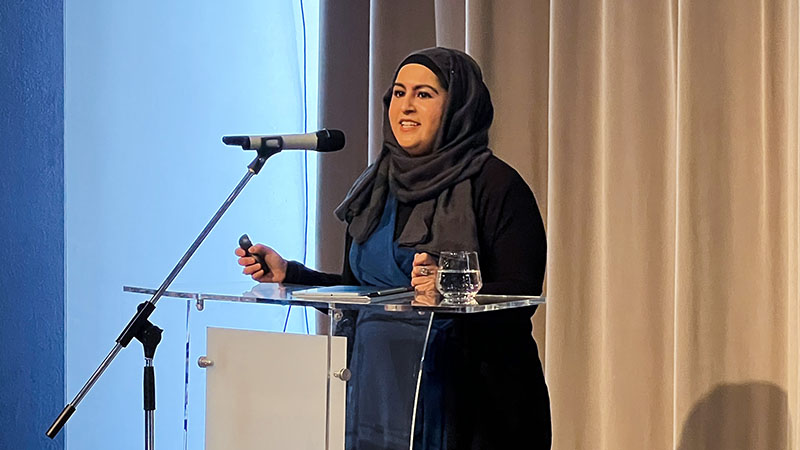 Ensuring a sustainable future
No matter what the immediate economic climate, and the pressures that puts people under, brands must continue to work towards more sustainable business practices to protect our planet. And it was to this end that Georgina Wilson-Powell, Consumer Sustainability Expert and Author, led her presentation with a clear message: dig in and don't ditch your sustainability agenda even in tough times.
This is the year of transformation and businesses need to act to reach Net Zero targets. And the lack of government green leadership in the UK means there is an opportunity gap that brands can fill; they can step up, take actions and lead the way.
While shoppers are faced with the daily decisions incurred by their squeezed finances, brands must stay the sustainability course. Consumers still care about eco issues, even if they can't pay for sustainable goods and services currently. They will care that brands carry on caring – "customers will remember that you keep showing up on behalf of the planet".
Brands should keep their messaging simple and relevant. She cited Hellmann's as a good example – focusing on using its mayonnaise to reduce food waste – "they're consistently showing up on the side of their financially strapped consumers".
In this polycrisis period, the risk is to set one crisis against another, but they don't need to be in conflict. What's good for our planet is often also good for our pocket – presenting opportunities for brands.
Consumers are often ahead of brands – as they actively find cheaper ways to consume – such as Facebook Marketplace and recommerce apps. According to Deloitte 40% have bought second-hand or refurbished goods and 38% have paid more for a product because it lasts longer. People will spend more when they feel it's worth it, even when their finances are stretched.
Brands shouldn't stray too far from what they're known for. Wilson-Powell pointed to the good – pasta brand Barilla sharing tips on cooking pasta using less energy, rooted in the Italian tradition of passive cooking – and the bad, SSE Energy Services advising customers to do star jumps to keep warm.
Capgemini research found that 77% of people surveyed are more loyal to brands that share their actions and concerns over eco issues. But brands need to communicate what they care about and what they're doing – by being transparent, honest and sharing testimonials and achievements to build trust. But don't greenwash. A random check of websites last year by the CMA found that 40% of green claims made online could be potentially misleading.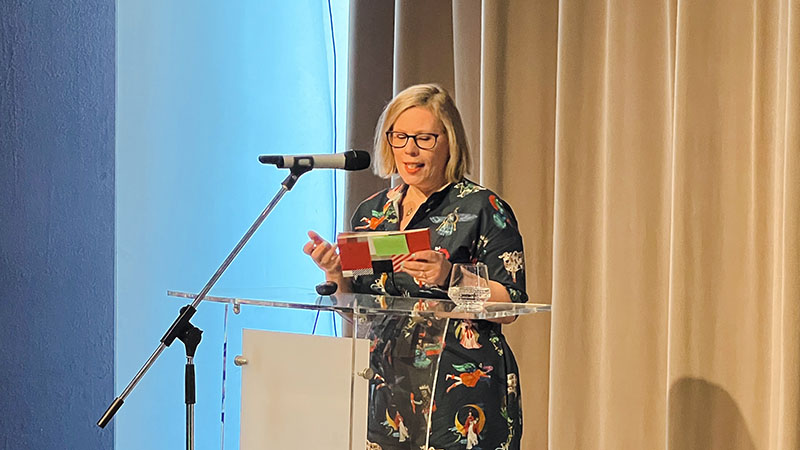 The standout learnings for brands
With these diverse and detailed insights into how to navigate the current polycrisis situation, Clark and Arden identified the key lessons that will help brands in these turbulent times.
Tell consumers what you do. They value an honest and open dialogue about the challenges and the journey that the brand is on.
Know what the role of the brand is in people's lives and keep to core territory – concentrate on making a difference where the brand has an authentic and legitimate voice.
This is a brand opportunity – to build strategies and take ethical leadership, to integrate it throughout their business and better engage with customers.
Lean in. Don't be afraid of the difficult conversations but know that they require preparation, evidence and insight.
Don't pit one crisis against another.
The sustainability focus is not going away. Even if immediate worries are focused on money, customers will return to environmental concerns and expect brand leadership.
These are long term commitments; they will take time and brands can't solve every problem.